For all of the comments about this being Brown's fault..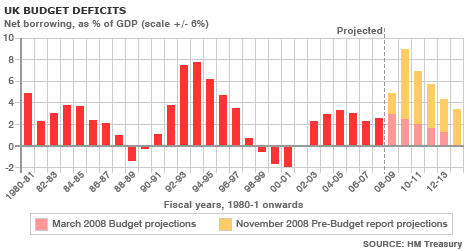 Hey look!!! He has taken us, as Chancellor, into surplus in the past. Thatcher, as PM, did at her least popular too!!!
Of course recessions cause this type of shit, even without benefits, simply because of the loss of tax revenue. Of course employers can drive down employee wage demands ("Don't you see how many people are out of work?").
So with the crash, caused by American deregulation of the banking system, putting people out of work and forcing the government to bail out the banks. The future looks like shit, not orange.
So let's take a leaf out of the DM reader pocket book and pick the wrong thing to blame.....