ponce on the heath wrote: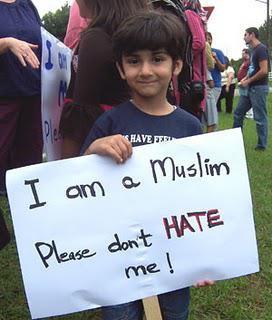 o'boogie asked you an either/or question, so Vernon is sadly (here as in the real world) redundant.
You wouldn't say your child was a Tory or a Marxist, so can this child really be a Muslim? He can be the child of Muslim parents, which is not the same.
I don't see a person who has made an informed and thought through choice about his belief system, I see a little boy who wants to make the adults happy and has been told to hold this sign.