- Fri Apr 07, 2017 8:32 am
#501527
Good news! The Stop the War mob are finally organising to protest about the events in Syria.
Bad news! It's not the gassing of kids they're protesting but the US airstrikes in retaliation for it.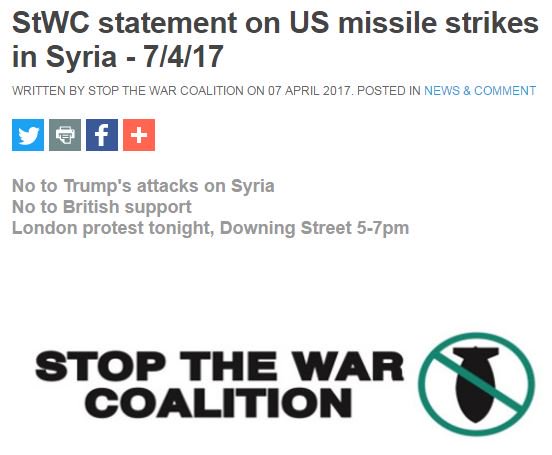 Stop the War's message can therefore be summed up as "stop stopping people gassing kids". Which is a great look.
"They bought their tickets, they knew what they were getting into. I say...let 'em crash."
- "Counter Point",
Airplane!
(1980)
Things can only get better.