- Mon Apr 08, 2013 11:31 am
#301475
No really suitable existing thread to put this bit in, so started a new one for comment on Labour's campaigns, strategy, and approach.
The launch of the local elections campaign today has seen the party issue a new version of the old 1997 pledge card :
http://labourlist.org/2013/04/labour-la ... edge-card/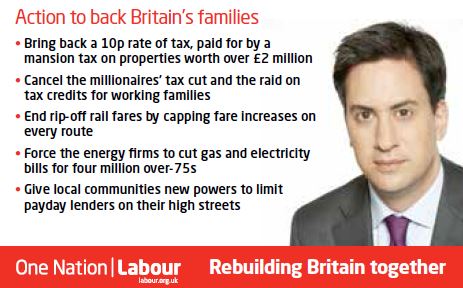 All good, but no mention of the current "hot" issue of welfare "reform". Rightly so, I feel.
Labour needs to pick its own ground, and not be dragged onto the Tories ' chosen battleground. Alternative proposals on a more humane approach to welfare will emerge in due course.
"The opportunity to serve our country. That is all we ask." John Smith, Leader of the Labour Party, 10 May 1994.