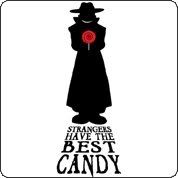 By
Rob

Wed Sep 10, 2008 10:53 am
- Wed Sep 10, 2008 10:53 am
#48098
This one has been playing on my mind for quite a while now, it appears to me the mail have quite a wide anti-capitalist streak to them. Not in a socialist way (although they are usually first in line to call for government intervention when something goes wrong), but whenever there is news of a large British company being profitable and successful, the comments are full of 'greedy fat cats' moaning. For examples of this look at any recent story about gas/petrol prices.

You'd think that British companies like Tesco being successful on a world scale would be music to the mail's ears.

I think the mail's anti-capitalism is more of the petit bougeois, Mittelstand kind that displays hostility to supermarkets and those unthinking proles who shop in them, bemoans 'clone towns' and romantisises small traders. The mail normally supports campaigns by people like Hugh Fearnley-Whittingstall and Jamie Oliver, both the paper and the two chefs-cum-campaigners despise modernity and desire to be away from the hoi polloi and their mass-produced tastes.